The Islamic Academy of Manchester is one of the oldest Islamic organisations in Manchester. We are a registered charity and were based at the former Sunday School of the Welsh Baptist Chapel, Upper Brook St in Ardwick, M13 for 40 years. Alhamdulillah, we have now established a purpose built mosque, City Jami' Masjid, in the heart of the City on the main Stockport Road.
"What is the difference between us and them (non-Muslims)? They say that development (Taraqqee) is in the future (technology) and we say it is in the past (in the sunnah of Rasulullah PBUH.)"
– Allama Dr Khalid Mahmud (RA)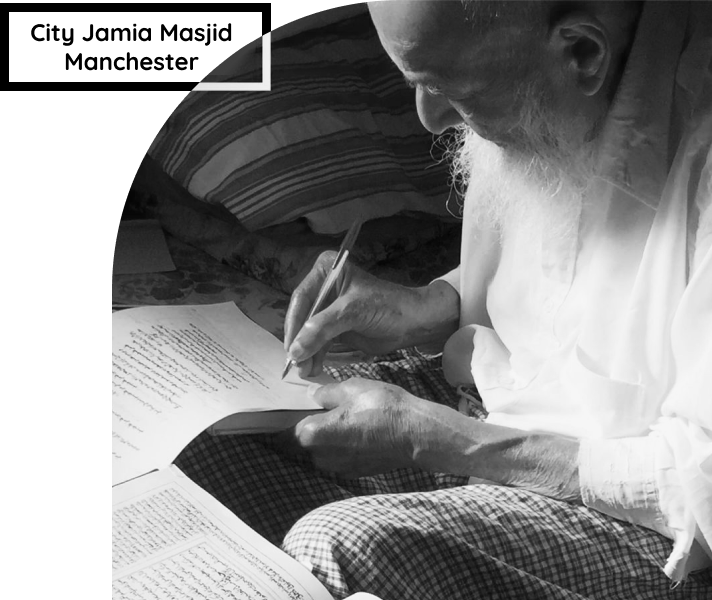 City Jamia Funeral Service
The Islamic Academy of Manchester established the City Jamia Masjid in Central Manchester. The masjid has been fully operational since 2015. However, construction work is still ongoing.


Who is it that will offer up unto God a goodly loan, which He will amply repay? For, such (as do so) shall have a noble reward.
Support us, we need your help
You can assist The Islamic Academy of Manchester by making an online donation safely and securely.